Support free vaccine reminder program.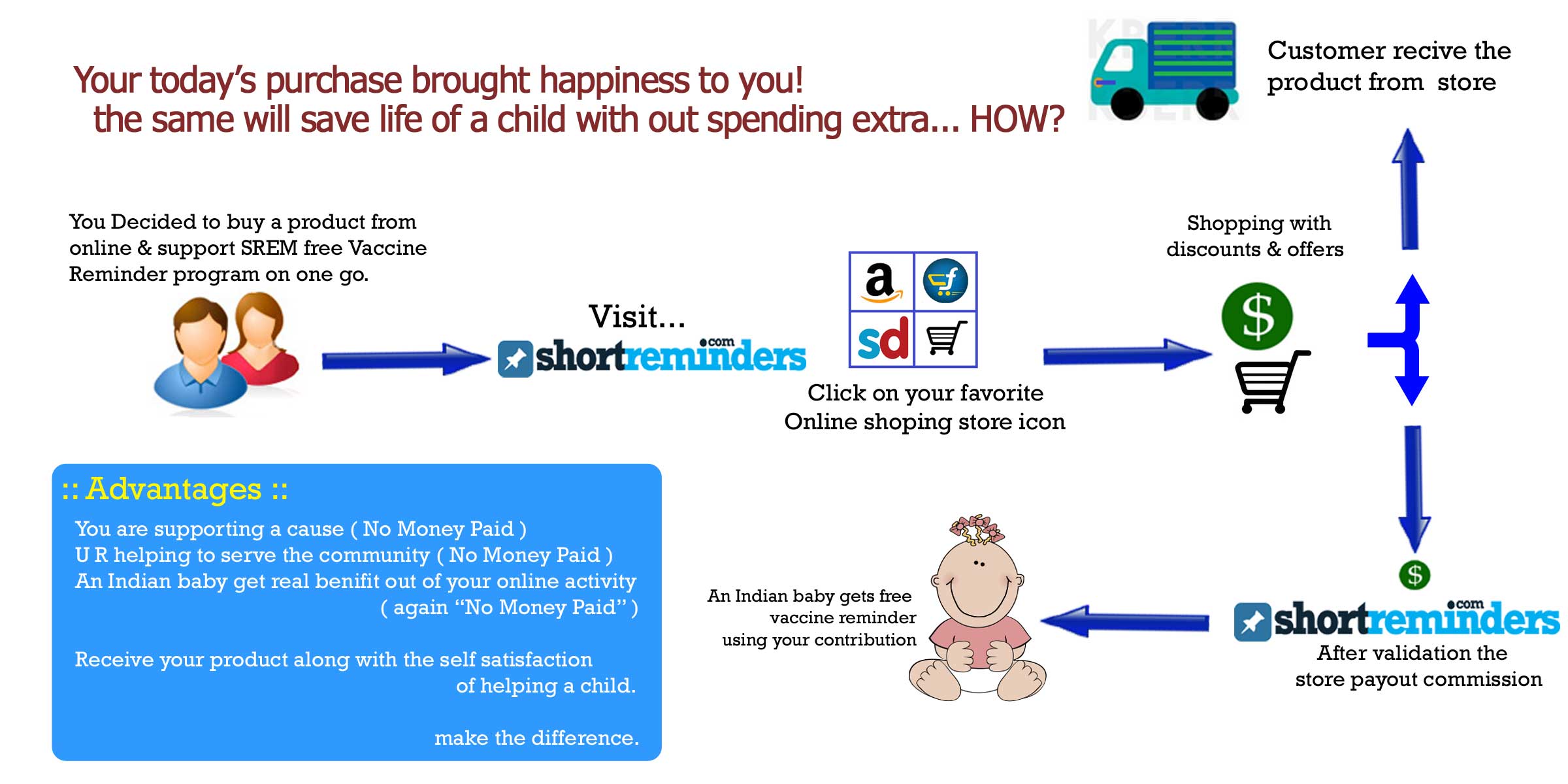 Note: When you place your order from the below icons, We get small sales commission from the online shopping websites.
Your product price will not change whether you click here or directly goto online shopping website by typing the URL in address bar. When you click and do purchase it counts as our referral, thus we get sales comission. Thats all.
Remember, every rupee we earn as a commission from the network, we support the free Vaccine Reminders for Millions of indian childrens.Use below image to start shopping...

When you click on a shopping option, It will open in a new window/tab.
Search for your product and place the order in the same window/tab.
Don't close that window/tab till you complete your order.